Save the date: Three Pop-ups in Toronto!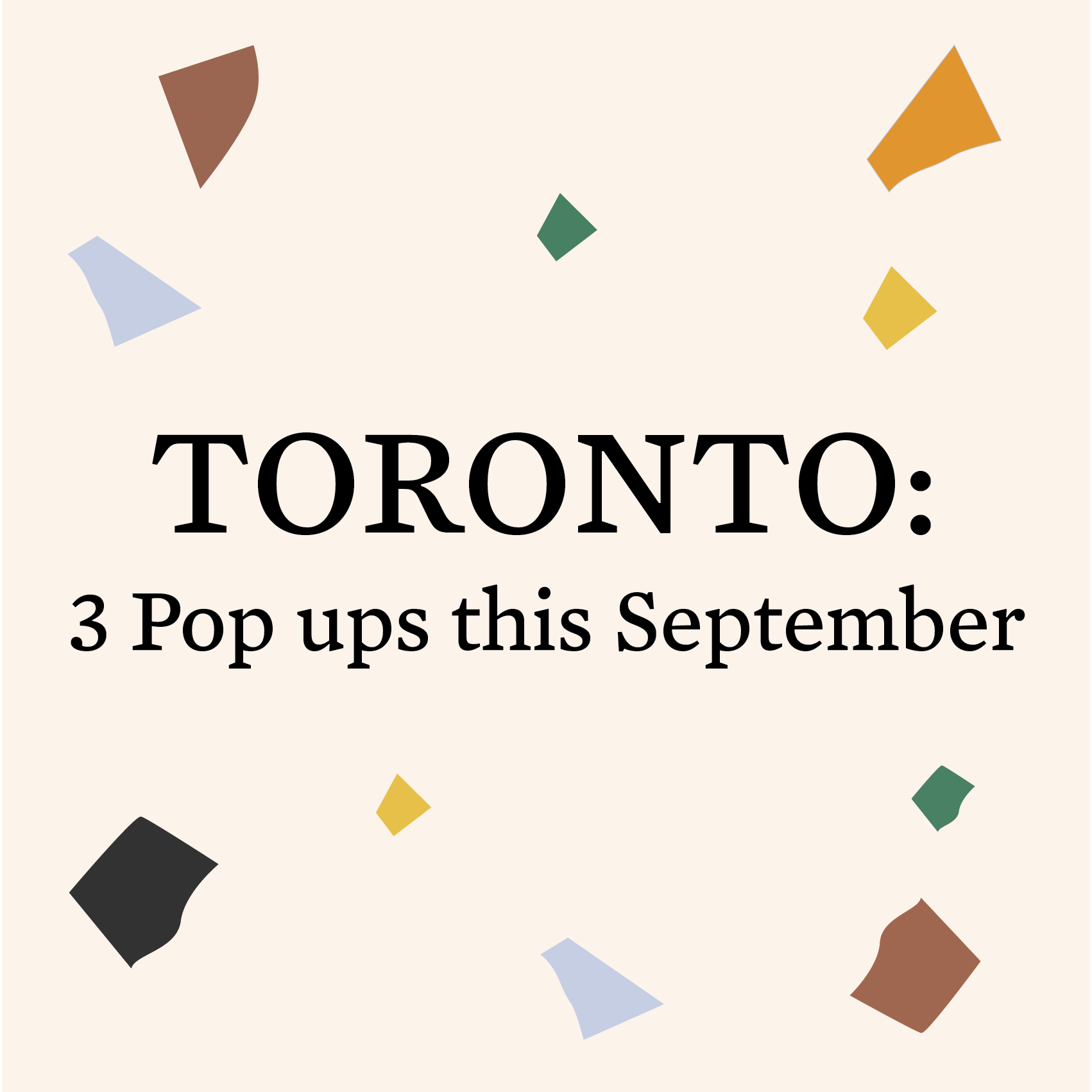 Maguire is coming to Toronto for three events in September. And each one will feature a different selection of products!
First: Toronto Fashion Week (September 3 - 4) with our best selection of flats and our perennial classics.
Second: on September 6th we'll hold our first pop-up SAMPLE SALE, featuring
discounts of 15 to 75% on our summer collection!
And finally: on September 27-28, we'll be back for the INLAND Canadian Designer Pop-up with our brand new boot collection and our famous made-in-Canada winter boot!


Have you been dreaming of trying a specific pair?
Write us at hello@maguireboutique.com and we'll make sure to bring your style and size to try on. No strings attached! (Unless it has laces, of course.)
Quantities will be limited.  But don't worry: If your size is sold-out on site, we'll ship it to you at no added cost.
MAGUIRE @ TORONTO FASHION WEEK
September 3rd - 5th
136 Yorkville Ave, The Lane at Yorkville Village, Toronto.
Opening Hours
11:00am - 7:00pm
MAGUIRE SAMPLE SALE
ONLY One day - September 6th
1514 Dundas W.
Opening Hours
11:00am - 8:00pm 
More information on Facebook event.
MAGUIRE @ INLAND
September 27th & 28th
134 Peter Street, Toronto.
Opening Hours
Friday: 2 - 9pm
Saturday: 11 - 7pm