Transparency at Maguire Shoes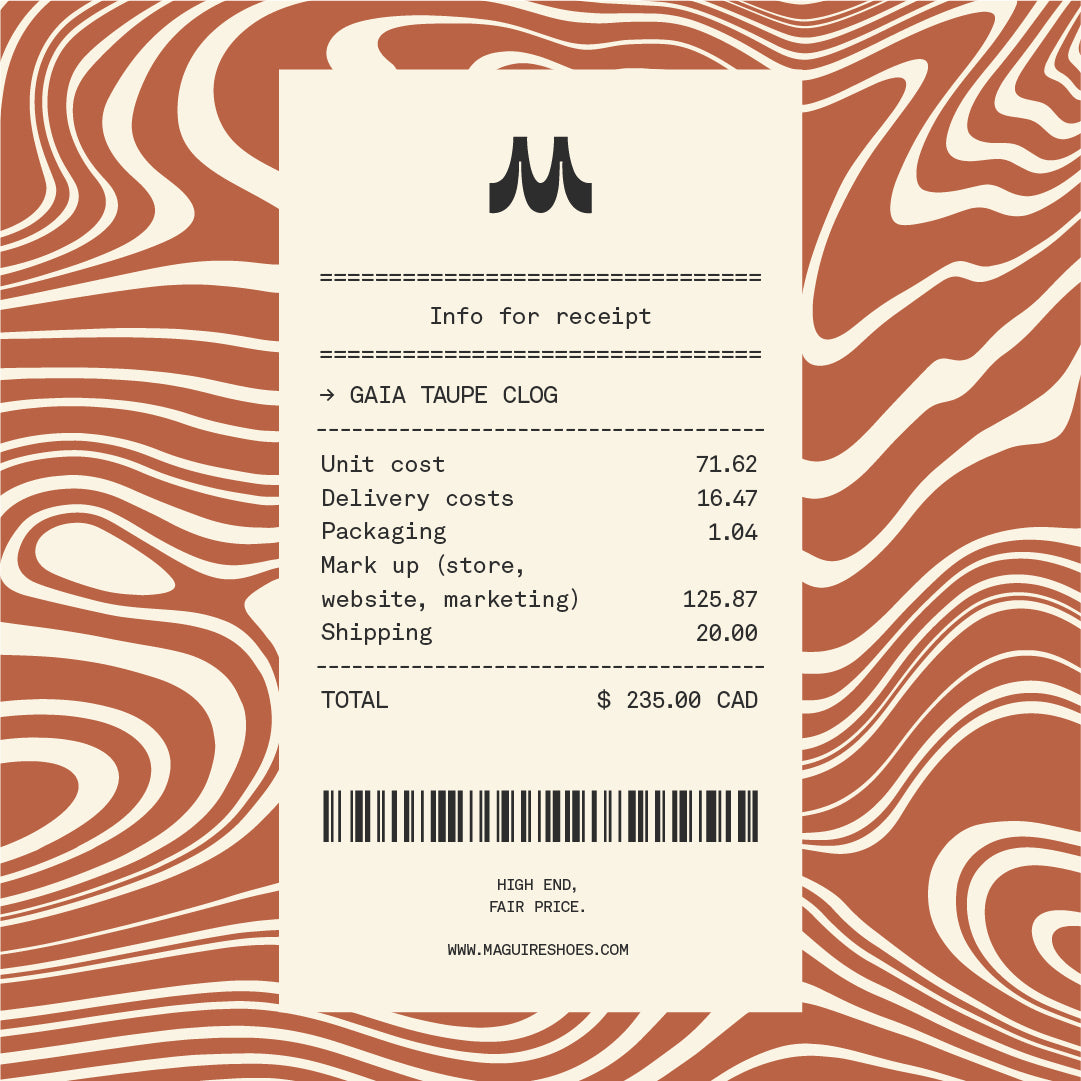 Let's be honest.
High end, fair price : our life-long motto holds its meaning through our vow to total transparency. Since the very beginning, building trustful relationships with our clients is a priority. We achieve this by letting you see right through us : here are a few ways we make sure you're in the loop.
Transparent Prices
At Maguire, we're all about getting your money's worth. We get it : when you're splurging on a new pair of shoes, you want to know where every penny goes. On our website, we've found a solution to ensure transparency with our clients. Each product page displays the manufacturing cost, in addition to comparing our retail price to our competitor. Unlike other brands, we don't do crazy markups. We believe quality shoes should be available at a fair price.
Transparent Manufacturing
Our factories are the cornerstone of our business, which is why we maintain strong, communicative relationships with them and their employees. Every year, our design team visits Europe to ensure the ethics we preach at the office are reflected in our factories, even overseas. We honor their work, which is why we try to show you their ways on social media when we can!
Learn more about the factories we work with
Transparent Business Model
Through the years, we've learned a thing or two about optimizing sales processes and making it beneficial for both our customers and our business. We decided to cut out the middleman. This means each transaction goes through our site, even when you buy through Madewell or Simons. Thanks to online dropshipping, we are able to offer our low prices on these partner sites without adding a markup.  That being said, if you want to encourage a small business, the best option is always to order directly through their website.