Events
Pop Up in Toronto - December 6 to 16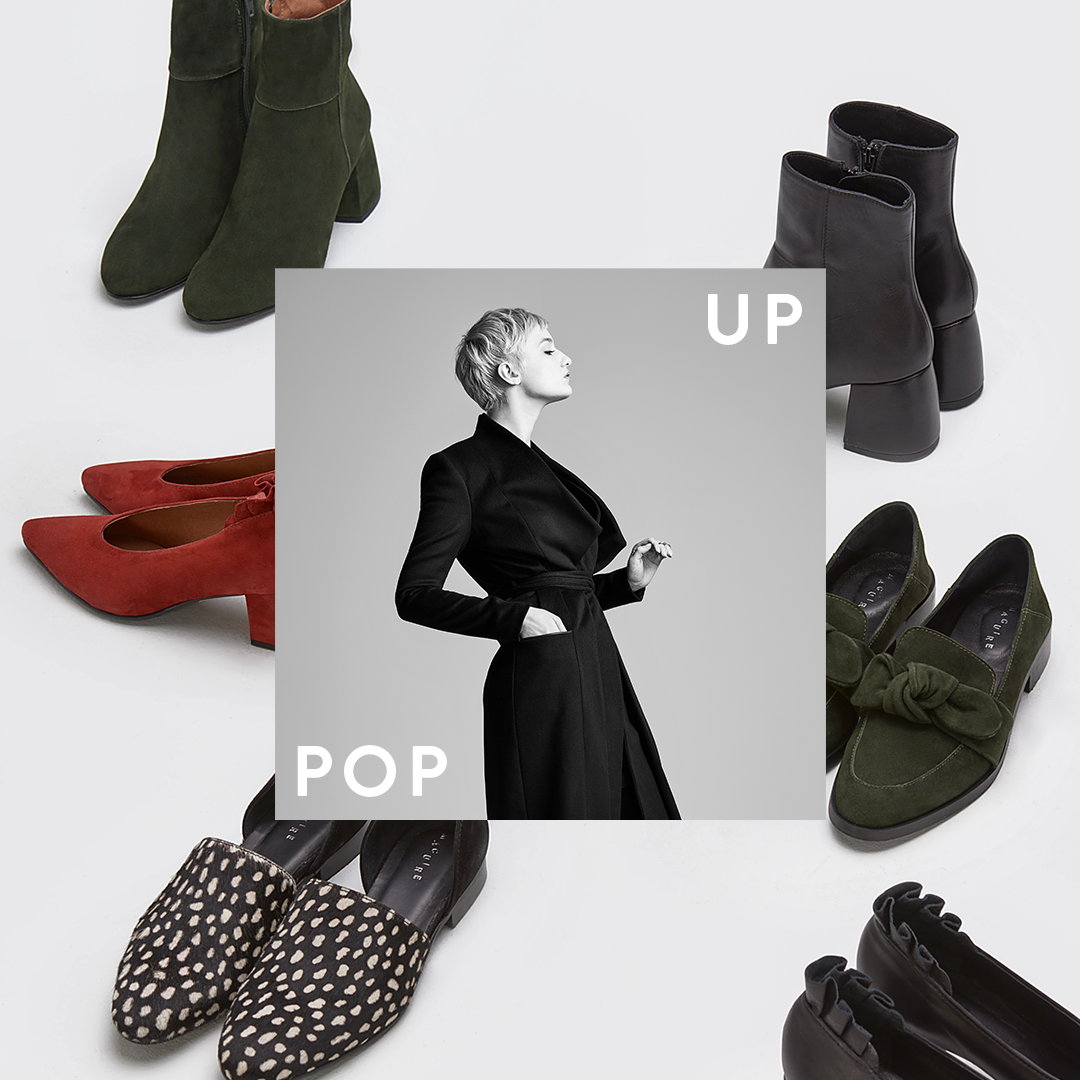 Montréal fashion designers Elisa C-Rossow and Maguire come to Toronto for an exclusive pop-up shop event. 11 days only!
Elegant, minimalist garments and loveable footwear with a touch of je ne sais quoi.
Designed locally in Montréal, these two brands belong to the newest wave of direct-to-consumer startup, encouraging fans to buy-better-not-more through their limited-run high-end products.
Discover Pop-up Toronto:  Elisa C-Rossow + Maguire emerging Montreal brands who are redefining the fashion industry.
All the details in the Facebook Event Page.
Who
ELISA C-ROSSOW
Since 2008, Elisa C-Rossow has been creating high-end, timeless and minimalistic essentials - from stunning cashmere winter coats to classic black dresses - for women of all ages. Proud to be Canadian made, Elisa's collections are entirely designed, cut, and sewn in Montreal, Quebec.
MAGUIRE
Maguire offers original shoes and handbags designed in Montreal and sourced from the best factories in the world. Sisters and founders Myriam and Romy promote a design-first, no middleman philosophy through their limited runs and transparent prices. Finally: high end footwear and leather accessories at a fair price.
When
Thursday December 6th to Sunday December 16th
Opening Hours:
Monday - Wednesday: 12PM to 7PM
Thursday & Friday: 12PM to 8PM
Saturday & Sunday: 12PM to 6PM
Cash and credit card accepted.
Where
923 Queen St. West
Across from Trinity Bellwoods Park, in the Diperie storefront.